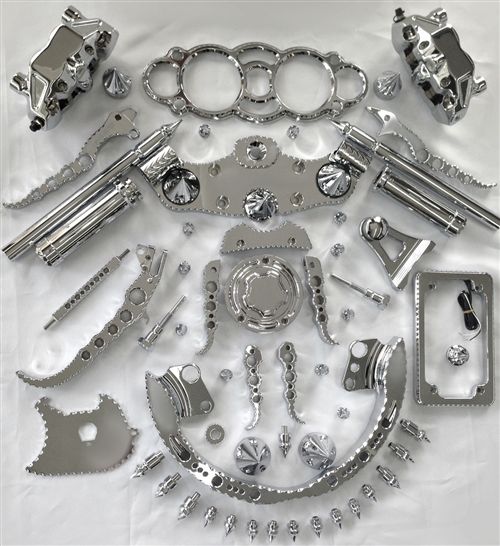 Need some new Bling Bling well look no further. We are best know for our Large Selection of High Quality
Custom Hayabusa Parts. But if you have any Suzuki, Kawasaki, Honda or Yamaha Custom
Sportbike we also have many chrome aftermarket parts to customize your ride.
99% of our items are 100% Made In The USA! All of which are manufactured for a
direct bolt on fit. They are first CNC Machined from 6061 Billet Aluminum, then
Polished and finished with Show Quality Chrome.
Give your bike a detailed unique look sure to impress!